"UPFRONT WITH WILLIE AND JOE" BY BILL MAULDIN (1944)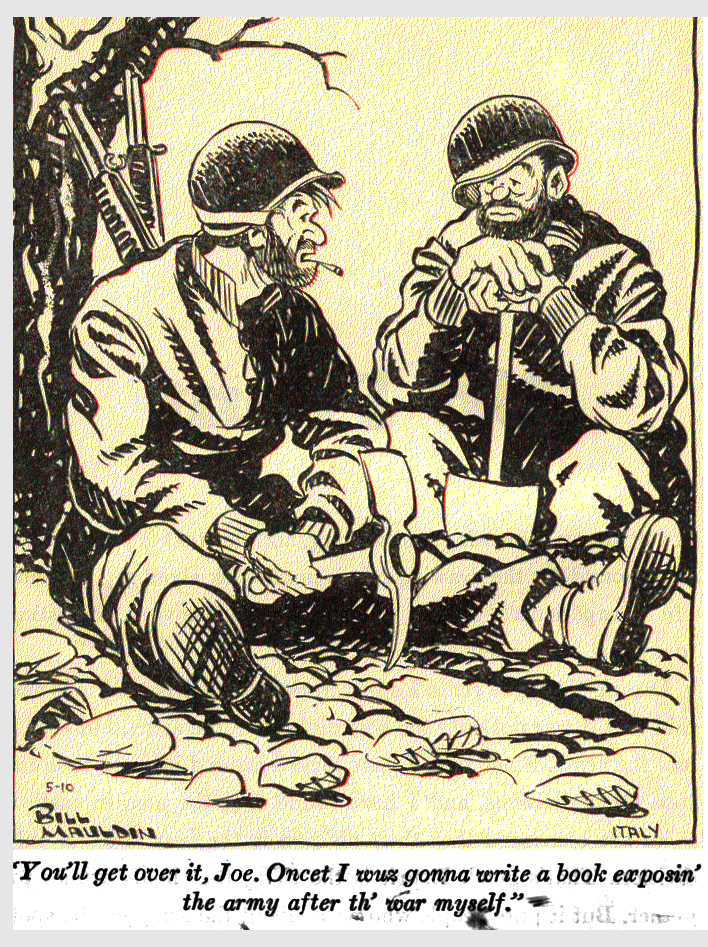 During WWII, Bill Mauldin was a Private in the 45th Infantry Division, Company K, 180th Regiment.

While submitting cartoons to the '45th Infantry Division News', he developed the dog-faced infantry riflemen characters "Willie and Joe", reportedly based on two infantry buddies.

Mauldin eventually found a wider, international audience through the official service publication 'Stars and Stripes'.

Bill Mauldin's books include "Up Front", "Lets Declare Ourselves Winners", "Bill Mauldin In Korea", "Sicily Sketch Book", "Mud and Guts" and "Star Spangled Banner".